Upon seeing the meal, the Singaporean 9 year old, Adam Bin Mohammad Irwan was overcome with emotion, with his first McDonald's since Singapore's lockdown began.
Mum Wati posted the video on Twitter, in which the autistic child was seen breaking down after getting McDonald it was watched more than 73,000 times.
The clip opens with Watii sitting in her car and telling the camera: "Hi guys. I'm having McDonald's.
She decides to buy the food and hides it in plastic bags, though she jokes: "I think the smell will give it away." She then leads Adam into the dining room and into the house.
Initially, Adam thinks that his mum is playing a prank, so starts running around the table and shrieking before recognizing the food.
He then starts crying before running back and hugging his mum and said "I thought you were trying to scare me off."
His mother answered: "I wasn't trying to scare you! I was going to shock you. Look, what is it?"
"McDonald's," he said with a joy over his face.
Adam could be seen eating from a box of nuggets made from chicken.
After weeks of closure the fast food chain officially opened in Singapore on May 10 and Wati visited the pioneer mall MacDonald's and these days almost everyone loves to have fast food. She mentioned that Adam's favorite meal was McNuggets with chips and ice cream.
She further added that her son also had a sensory sensitivity and a mild autism that triggered his 'overreaction.'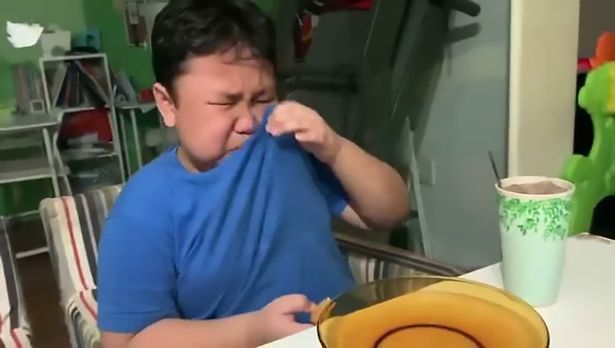 McDonald's Singapore will resumed most of its restaurants on May 11 after halting all operations for three weeks, including delivery, drive-through services and takeaways.
Making an announcement in a social media post on Sunday, the fast food chain wrote: "We are delighted to announce that we will be back to take your order via contactless McDelivery, Drive-Thru and takeaway tomorrow, May 11th.
A month ago Singapore extended restrictions to combat coronavirus until early June as the number of cases in the city state exceeded 9,000 due to an increasing number of infections in its crowded migrant working dormitories.