39-year-old Quasheda Pierce was shot in the leg after an unintentional gunshot during her son's burial ceremony.
The woman was the mother of a Florida teenager murdered by the sheriff's deputy two weeks ago. The incident took place at Riverview Memorial Garden in Cocoa as the relatives gathered at the grave of Sincere Pierce to bid a final goodbye. Police said the gun experienced accidental discharge and hit the woman and a 16-year-old boy carrying the weapon.
The bullet first went through the leg of the armed teen and then through the woman's leg. Authorities said the teenager carrying the weapon denied cooperating with the police. The bullet was shot at the time when Sincere's casket was just being lowered into the grave.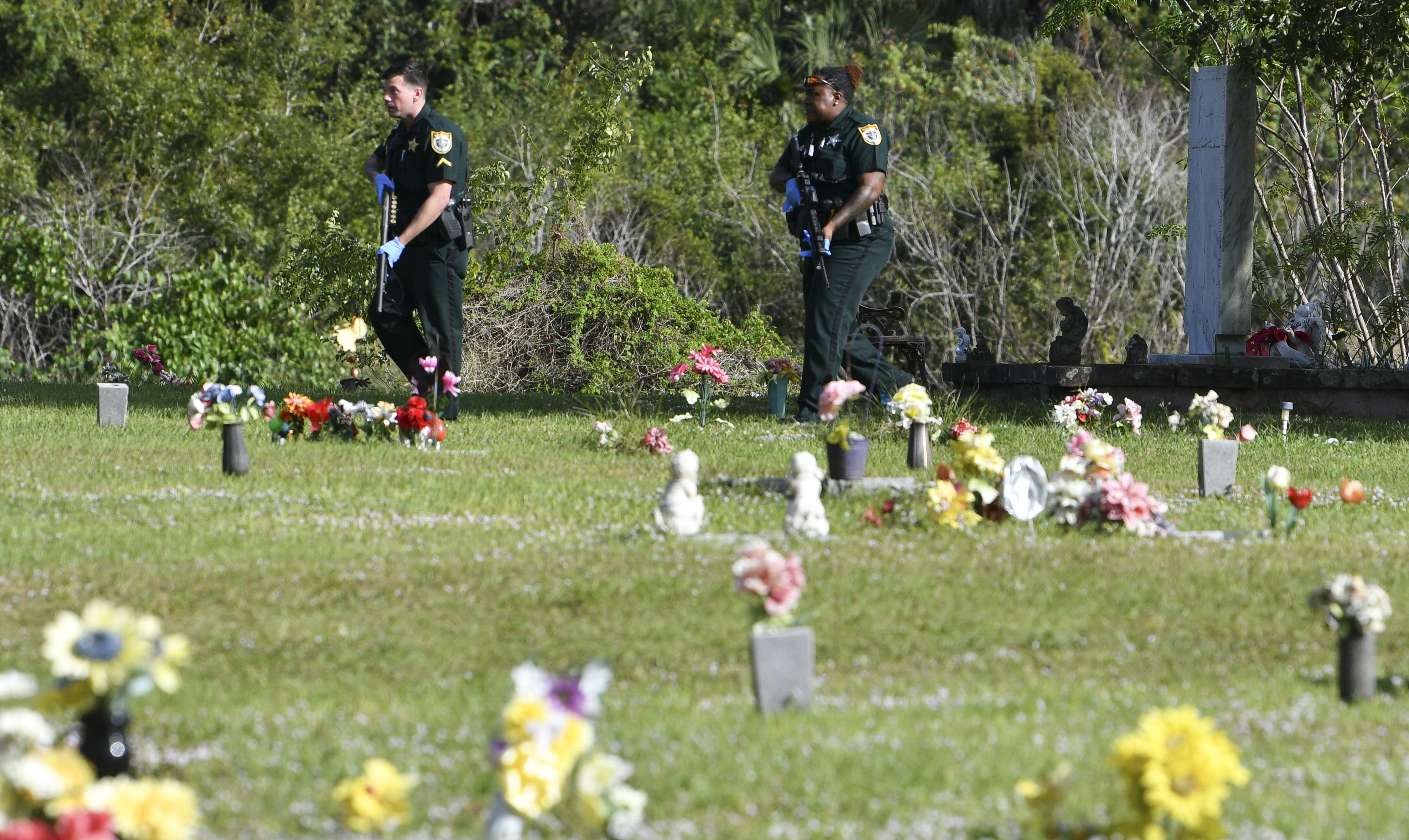 As soon as the mourners heard the gunshot, they scrambled and started running towards their cars. The mother was rushed to the local hospital by the relatives before police reached the crime scene.
According to the sources, both the male and female are stable, and authorities have not revealed the teenager's name who accidentally fired the shot.
Sincere Pierce was fatally shot by the Florida Deputy a couple of weeks back.point 178 | He was one of the two black teens killed by the deputies of the County sheriff.point 242 |
 The victims include Angelo Crooms,16, and Sincere Pierce, 16, who got into a dispute at a traffic stop.point 88 | Carson Hendren and Jafet Santiago stopped the boys at a traffic stop for investigation.point 162 | The boys, despite continuous orders, didn't stop the vehicle.point 221 |
When the two deputies failed to pull over the car, and the teens kept driving, they fired multiple shots.point 87 | The two boys lost their lives in the unfortunate encounter on November 13.point 149 | 1
After the incident, both the deputies were restrained from performing their duty, and they are on paid administrative leave. The black community condemned the deaths of the teens and called for police accountability.